Our Story
To us, harmony isn't about perfection—it's about togetherness.
We create products that help people make their home a welcoming, 

comfortable space they'll love to share with family and friends.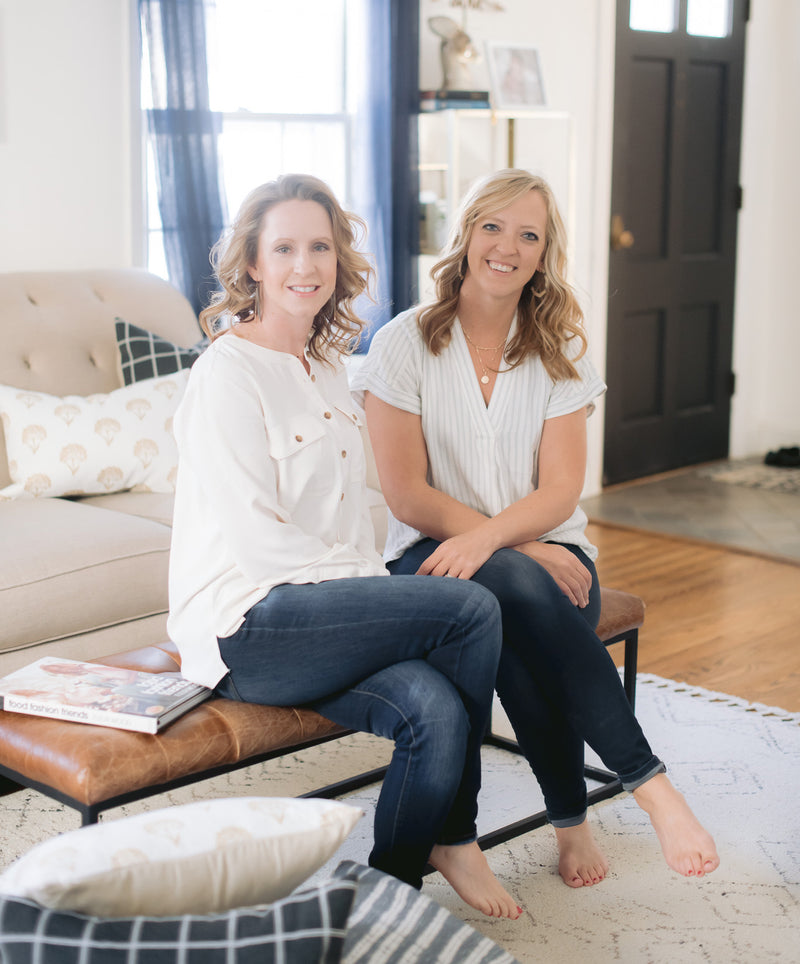 We're Sarah and Jill, two sisters-in-law who began dreaming big together one day as we shopped for home decor. Unable to find what we were looking for, we joked we should create it ourselves. 
Several laughs (and a glass of wine or two) later, we realized we were onto something. We knew we couldn't be the only moms out there with a love of interior design and a need for decor that's as beautiful as it is durable. 
We set out to create artisanal, handmade goods using strong, washable fabrics that can withstand the wear & tear that comes with a house full of kids & pets.  
Emphasis on life. We design products that make a space feel cozy, warm, and like you can really live in it. Home is a space where families gather, food is shared, kids run around, and messes sometimes (okay, oftentimes) abound. Life happens, so we make products that'll work in harmony with your home. 
This means they're not only beautiful on the outside. We're intentional about sourcing textiles and packaging that are ethical & earth-friendly, and we use toxin-free, clean-burning wax and natural fragrances in our candles.
Our products are practical and elegant. Easy to clean and stylish. They're everything we always wanted in our own homes. Made in-house for yours.